OUR PHILOSOPHY
Efficient functional wear and fire-fighting protective clothing
Our functional wear increases the feeling of well-being. Especially during physical activities like running, at your job or in your free time. It is antibacterial, transfers excess humidity and offers UV protection.
The goal of our firefighting clothing is to observe product safety. It is really durable and convinces by its wearing comfort. Of course our articles comply with the firespecific requirements (flame self-consciousness according to DIN EN 13911, heat permeability and wearing comfort).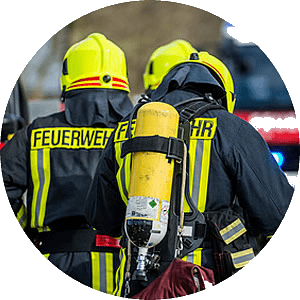 We let knit and equip our materials product-related on the Swabian Alb. The cut is also produced there or in our sewings in Bosnia and Croatia. Here again we're paying attention on environment-friendly behavior and fair working conditions. We're selecting our suppliers very carefully.
Half of our products are produced with finest Organic-Cotton, which is produced in an elaborate way. For the benefit of your skin, Organic-Cotton goes without pesticides and herbicides. The Cotton is harvested exclusively by hand and also in the further processing we renounce any hazardous chemicals. Adherence to these standards you're getting a natural product of the highest quality.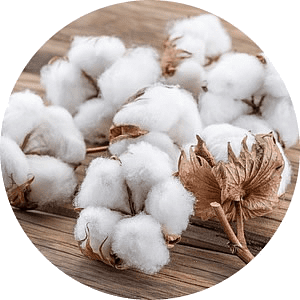 Our company is GOTS certified. The GOTS certificate guaranties health harmless, eco-friendly and socially compatible fashion. During the entire production cycle toxic chemicals are banned from the production process. Only colorings and resources are chosen which are certified as being ecological and toxicological harmless. Furthermore, all production facilities have to fulfil social standards.
Nicht alle unserer angebotenen Produkte in unserem Sortiment sind GOTS zertifiziert.
Certified through CERES-061.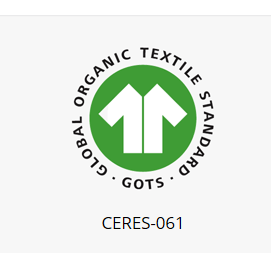 Especially with our natural fashion we want to make a sustainable contribution to environmental and economic development, in the entire production of all our products and at all stages of production we are looking for an economical use of resources. By an in-house photovoltaic system our headquarter is provided with power and heated by a heat pump, which causes no emissions. Through sustainable actions the social and ecologically system can be preserved, strengthened, and therefore make it to a livable place for many generations.